SCROLL DOWN TO READ RELEVANT INFORMATION
WAIT FOR A MINUTE SO THAT THE PAGE LOADS COMPLETELY
Hi! Everybody!
I provide a one-man-show by myself, for various singing shows, orchestras, old/new Hindi/ Bollywood songs, musical nights. I have a team of efficient musicians, technicians and sound management systems to handle high proximity singing shows

with other seasoned artists to assist me on stage
I provide medley singing of old and new songs, even latest songs as per the demands of the present trends with my musicians. I provide both singing on soundtracks and on live band. My band originally comprised of 5 musicians which can be extended as per the client's requirement.
Charges are separate for track singing and live band singing shows.
You may visit my website – SMITA SUN to have a capsule knowledge about me, my team and our activities.
I mean you can listen to the versatility I usually provide even being a lady, with a wide variety of songs ranging from oldies to the latest songs along with my own compositions for nonstop medleys of nearly 8 to 10 minutes, composed for the audience to dance to the enchanting tunes and heart throbbing, rocking rhythm patterns.
Equally potent are the presentations of Oldies, that are usually sung by me which were originally sung by Lataji/Ashaji/Gita Dutt
Interestingly you would definitely get the taste of Old songs' maestros like Kishoredaa, Mohd. Rafi Sahab, Mukeshji, Manna dey, even through my voice.
In the latest trend, I take my utmost pleasure to render the style of honorable Mika Singh, Sukhivinderji, Sonu Nigamji particularly.
There are songs sung by me in my Blog that would depict the rendering of soft/semi classical/classical touch as is the case in Ghazals/thumri/tappa/dhrupad/dhamar/bada khayal/chhota khayal as well.
Apart from my Bollywood singing, I render my specialty in singing my own composed Album Songs in various North Indian Languages.
More potently, I deliver online classes in Hindustani Vocal Stream to various students from abroad and outside Delhi-my home town, as well.
For a vivid exploration about my shows please visit my YOUTUBE CHANNEL here - SAKALMITA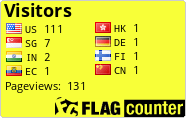 Search Engine Submission - AddMe